We welcome and appreciate all donations. Please feel free to give as much or as little as you like.
The International Conservation Society is now offering an internationally recognized Certificate in Conservation & Environmental Management. The location is in one of the most important ecosystems on earth- the Leuser Ecosystem. The campus is just a short walk from the entrance to the Gunung Leuser National Park and the Bohorok Orangutan Rehabilitation Center in Bukit Lawang, Indonesia. This certificate is available as both a hands-on field certificate in the Rainforests, Cultural Preserves and Marine Preserves amongst Indonesia's rich biodiversity, natural and cultural heritage, and as an online certificate program. Both certificate programs offer guaranteed job placement in the conservation field.
Click here for more information
The International Conservation Society proudly sponsors Brewster TESOL institute for those desiring to Teach English to speakers of other languages. Certificates are available from $69. We offer both online TESOL/TEFL/TESL certificates as well as an onsite, face to face course with live practice teaching real ESL students. Our residentrial TESOL courses are also conducted at the International Conservation Society headquarters at the Indra valley Inn in Bukit Lawang Indonesia, just a short walk from the entrance to the Gunung Leuser National Park and Bohorok Orangutan Rehabilitation Center. All of our courses include guaranteed job placement, and proceeds support the International Conservation Society. For more information go to
http://tesol1.tripod.com
.
We work closely with the TESOL field because the TESOL field provides many environmental education opportunities for young students in foreign countries, as environmental education is an important part of many ESL curricula. Also, many English teachers working abroad participate in a great deal of environmental education, volunteer work and ecotourism in the countries where they work.
For those who enjoy ecotourism, or simply traveling to other lands and experiencing other cultures, teaching English abroad is the perfect opportunity. Most schools pay extremely well compared to the local cost of living, and reimburse your roundtrip airfare.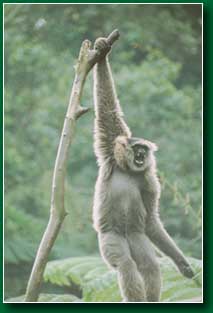 We are coupling this with free environmental education outings in the Sukabumi area for the local course participants, including in Gunung Halimun National Park, a major West Javanese nature preserve that acts is a sanctuary for a number of interesting species of flora and fauna, including the endangered Javan Gibbon and Javan Hawk Eagle.

We believe this program will assist the environment both by supporting the local people and allowing them more economic stability and by providing current and future teachers the opportunity to become familiar with environmental issues in their area and thus incorporate these issues into their curriculum.

We also firmly believe that by improving the educational system in Indonesia we believe that the environment will benefit as a result of the reduced economic disparity that will ultimately ensue.
Classes at the International Conservation Society's Batavia University will soon begin for the next semester. Enrollment proceeds will support the International Conservation Society's continuing quest for worldwide environmental education, reform and preservation.
Field courses are featured in the Gunung Leuser National Park, the "center of the conservation universe" in and near the Bohorok Orangutan Rehabilitation Center and the quaint jungle village of Bukit Lawang.
Highlights of Batavia University's environmental education program are environmental education field courses, such as Komodo Studies on the Isle of Komodo, Primate Studies in the rainforests of Borneo and Kalimantan, and Vulcanology at such monumental sites as Krakatoa, Tambora, and Toba, to name a few.
Schools include the John Muir Institute of Environmental Studies, the William Shakespeare Institute of Literary Arts, and the Theodore Roosevelt Institute of Social, Political and Historical Sciences.
We offer free online textbooks and academic resources to all students. A 50% tuition discount is available exclusively to International Conservation Society members.
We will also contribute to the free online learning community by offering free access to our online course content as we institute it for the upcoming semester.
More free online environmental education resources below.
The Sierra Club's education site
The EPA's teacher resource page including links to other educational resource pages
The National Park Service's free education site
Free-ed.net offers free non-degree online tutorials in various college courses including environmental sciences, literature, and other disciplines.
MIT offers free, non-degree access to their courses online
Another link to the MIT open courseware offering discussion boards on the courses.
Please contact us with any further links you feel should be added here. If you represent an organization please submit a proposal for a link exchange.

Support your conservation and ecotourism travels by teaching English in the country of your choice. Get certified for $69 or less. Placement guaranteed. Click for more information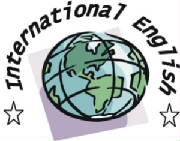 We would like to thank

International English

for their ongoing support and partnership. Pleasure working with you all to help make the world a better place through education & conservation.