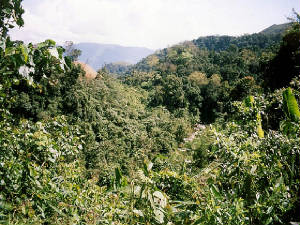 Vietnam is home to some of the lushest rainforests. These have some of the densest foliage of the world. These thick canopies have some of the most incredible botanical variety anywhere. Yet these forests are under constand assault from developers and loggers. Click the links below to learn more and see what you can do.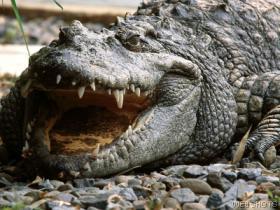 All inclusive Vietnam conservation news link
Vietnam's unique and complex riverine systems abound as well. These host a unique brand of tropical freshwater biodiversity including the dreaded asian crocodile. Yet these crocs are dwindling as a result of poaching and habitat destruction. Click below to learn or do more.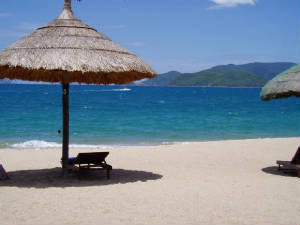 The coastal systems are delightful as well. They offer tranquil, white sandy beaches with pure, aquamarine waters. Within these beaches are included wonders of marine biodiversity. Yet point-source pollution, runoff, and overdevelopment continue to threaten these heavenly beches, and their marine biodiversity. Click below to see what the problems are and how to solve them.
The International Marine Life Alliance's Vietnam Page
Vietnam has some of the richest cultural and indigenous resources. These include exotic temples, boats, foods, dress, dance, etc. The people are, for the most part, among the warmest and friendliest in the world. Click below to study about these magnificent people and their culture, and to learn how to help preserve them.
The Montegnard Foundation's site working for indigenous people's rights in Vietnam
We welcome and appreciate all donations. Please feel free to give as much or as little as you like.
We are currently located at:
Indra Valley Inn,
Bukit Lawang
Near the entrance to the Gunung Leuser National Park's Bohorok Orangutan Rehabilitation Center
North Sumatra, Indonesia
Yangshuo, Guilin, China