Welcome to the International Conservation Society's Conservation & Ecotourism in

Australia

page.
Australia is home to the duck-billed platypus, one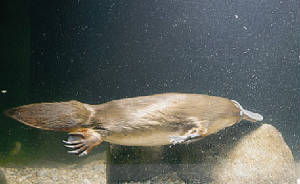 of nature's most curious oddities.
Conservation and Ecotourism in Australia have been given special attention because of its diversity of ecosystems and unique and curious species. The displacement of indigenous people is also an issue, but there are also many fine examples of indigenous culture being preserved in Australia where there is, in fact, a quite impressive aboriginal affairs program.

Australia's curious species include such marsupial wonders as the kangaroo and koala, the saltwater crocodile, the duckbill platypus, and many more. There are also many examples of exotic species that have thrived after introduction and forever changed the Australian ecosystem. Click the links below for more information about Australia's wildlife Australian wildlife conservation.
The peculiar termite mounds in Litchfield National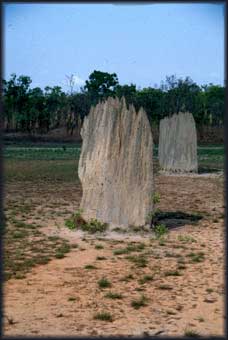 Park all uncannily face North/South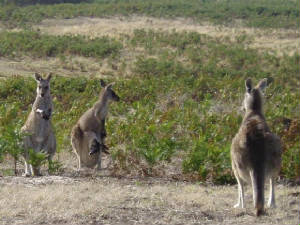 The

Northern Territory

has many diverse biomes all contained within a relatively small area. From the rugged beauty of the outback, to lush tropical rainforests, to grassy plains, to the crocodile-dominated

Adelaide River

, The Northern Territory has it all.
The Northern Territory Parks & Wildlife Commission. A comprehensive guide to parks, biodiversity and different biomes/ecosysytems within the Northern Territory
Yet there are schemes to destroy this beauty in the interest of commercialism. Let's nip that in the bud. Click on the links below to learn more about conservation in the

Northern Territory

and what you can do to preserve its unique beauty.
NT Dept. Of Infrastructure, Planning & Environment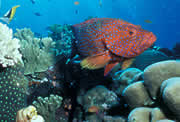 The Great Barrier Reef has the distinction of being the world's largest living structure. Yet now it is also the world's largest dying structure. Runoff from cane plantations, as well as point and non-point source pollution has placed this wonder of nature in jeopardy. See more about coral reefs and their preservation in our coral reef section. Click on the links below to find out more about the Great Barrier Reef and how to protect it.
The Great Barrier Reef Marine Park Authority
The aboriginal Australians represent some of the most unique, colorful and artistic indigenous cultures. Click on the links below to learn more about their heritage and preservation, or about aboriginal affairs in general.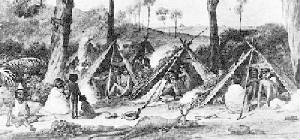 A pictorial history of the Aboriginal Australians
Australian Government Indigenous and Aboriginal Affairs Resources